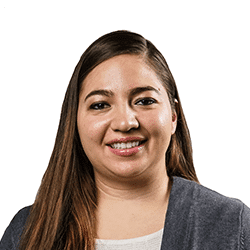 Making Smiles Since May 2013
Sam was born in Florida and moved to Georgia in her teen years. She started as an Orthodontic Coordinator and was promoted to Orthodontic Team Lead as a testament to her hard work, loyalty, dedication to the Ortho department, and passion for promoting a positive patient experience at each visit. Samantha enjoys partnering with her team to foster an environment where every patient feels welcome and comfortable in our care. She also finds joy in working with each patient to determine the steps they can take to achieve their dream smile and then watching their transformation as they progress through their treatment. Samantha loves to exercise in her free time, especially in the summer, and spend time with her family.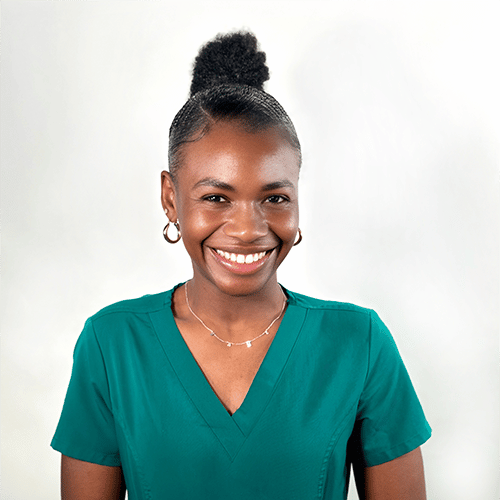 Making Smiles Since November 2021
Je'Mare is a native of Gainesville, GA. She graduated from the University of North Georgia in the Spring of 2018. Before entering the dental field, Je'Mare was in accounting and looking forward to changing careers. Since becoming an Orthodontic Assistant at Tebo, Je'Mare has become known for how much she enjoys making a difference in people's lives by helping them achieve getting the smile they've always wanted. Je'Mare likes to spend time with her son in her spare time, and one day, she looks forward to traveling the world with him.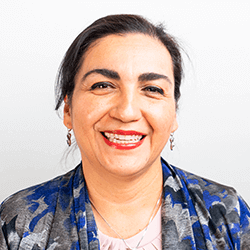 Orthodontic Treatment Coordinator
Making Smiles Since February 2020
Jazmine was born in Miami, Florida and graduated from Miami Beach Senior High School; however, she has since relocated to Georgia where she has spent several years here raising her family. For over 30 years, Jazmine worked in the restaurant industry, developing her career in a management role. In 2019, she desired a change and wanted to pursue a new direction in her career. Both of her daughters have built careers in the dental industry over the course of several years, so she decided to follow in their footsteps and made a transition. Jazmine enjoys being a member of the Tebo Ortho family and is excited to continue learning each day. She feels as though she has found her forever home in dentistry and can utilize all her previous experience to continue expanding on her skillset in a new way. In her free time, Jazmine enjoys traveling with her husband and hiking trails when the weather is nice.